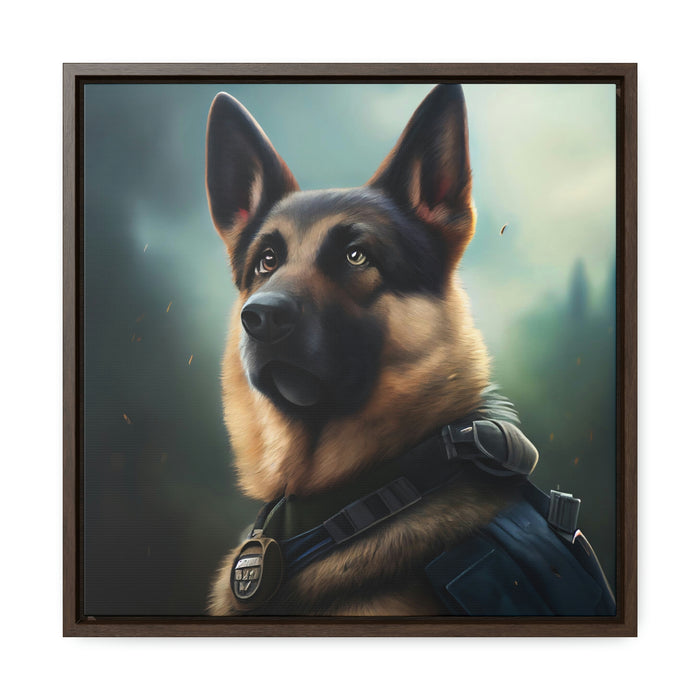 German Shephard - Gallery Canvas Wraps, Square Frame - #DS0076
Original price
$23.00
-
Original price
$52.59
Our collection of cat and dog prints features a wide range of breeds, from playful puppies to regal felines. Each print captures the unique characteristics and personality of the featured breed, making them a perfect choice for any animal lover. Hang them in your living room, bedroom, or office to add some personality and joy to your space. These high-quality prints are made with the finest materials and printing techniques, ensuring that they will remain a beautiful and bold addition to your home for years to come. Explore our collection today and find the perfect cat or dog print featuring your favorite breed!
Our unique designs can be found on a variety of different products.

If you are searching for a specific design, simply enter its design number in the top search bar (which begins with #DSxxxx). Our wide selection of designs is sure to have something for everyone, so don't hesitate to browse and find the perfect match for your style and taste.
.: 100% cotton fabric canvas
.: Poplar wood frame with walnut or black finish
.: High image quality and detail
.: NB! For indoor use only
|   | 6″ x 6″ | 10″ x 10″ | 12″ x 12″ (Square) | 16″ x 16″ | 20″ x 20″ |
| --- | --- | --- | --- | --- | --- |
| Canvas width, in | 6.00 | 10.00 | 12.00 | 16.00 | 20.00 |
| Canvas height, in | 6.00 | 10.00 | 12.00 | 16.00 | 20.00 |
| Canvas depth, in | 1.25 | 1.25 | 1.25 | 1.25 | 1.25 |
| Frame width, in | 7.63 | 11.63 | 13.63 | 17.63 | 21.63 |
| Frame height, in | 7.63 | 11.63 | 13.63 | 17.63 | 21.63 |
| Frame depth, in | 1.83 | 1.83 | 1.83 | 1.83 | 1.83 |
Love this design?

Our unique designs can be found on a variety of different products. If you are searching for a specific design, simply enter its design number in the top search bar (which begins with #DSxxxx). Our wide selection of designs is sure to have something for everyone, so don't hesitate to browse and find the perfect match for your style and taste.

Please enter it in the following way: Sxxxx

(where x is the design number)